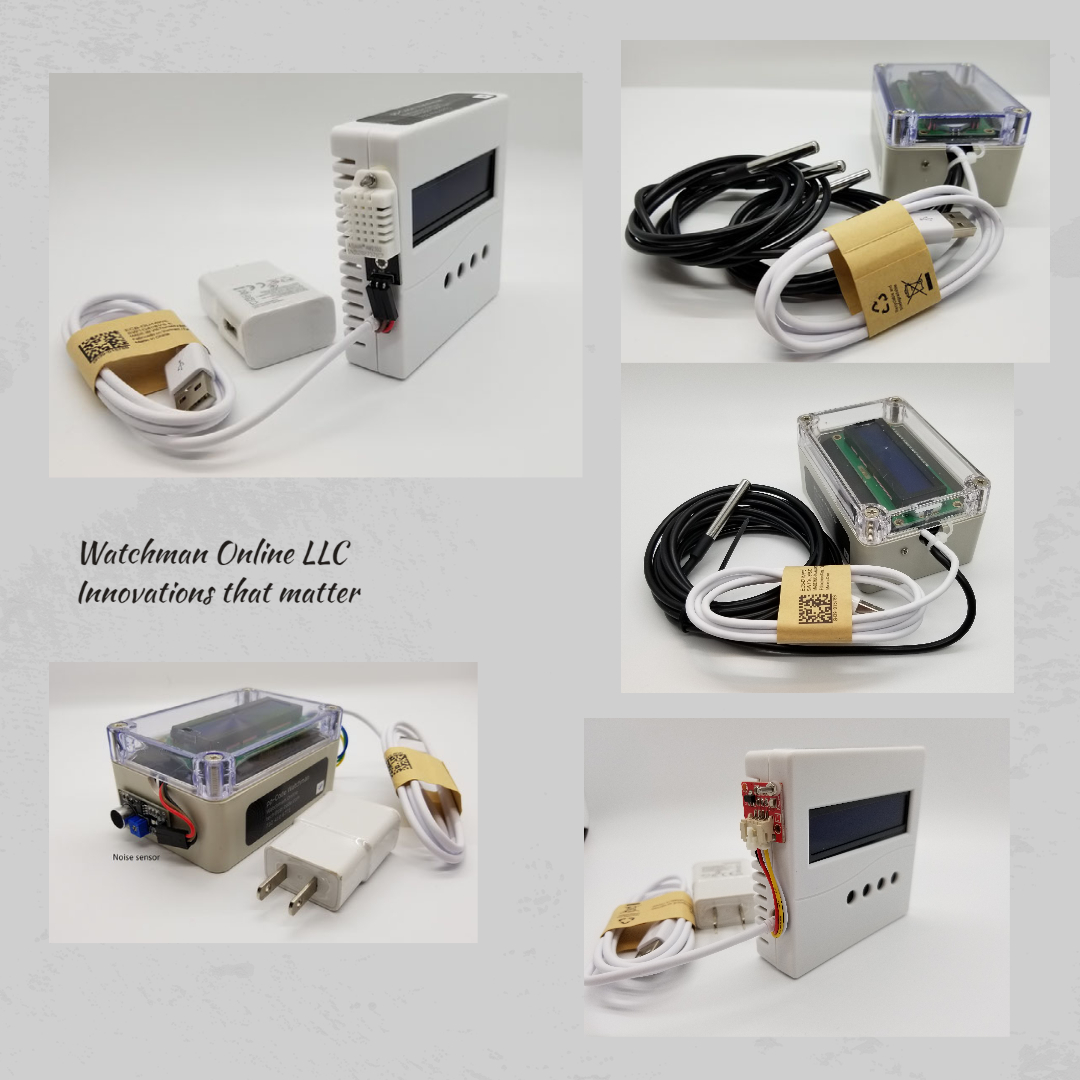 Quantity Discount: There is a 3% discount for every additional unit (of same type). Discount shows up as items are added to the cart.
Warranty: 30-days money-back including shipping. 90-days product warranty (customer to pay shipping for both-ways). The product warranty is extended to 1 year for subscribed units. The warranty period starts from the unit purchase date.

All units are powered by USB, ships with USA USB power adapter (110-240V AC).
Service features: Unit's regular price includes email alerts to your login email (no subscription required). All units offer an API to fetch logs directly from the unit.
For additional features (such as SMS alerts, power loss detection, daily log-snapshot etc), a subscription ($1.99/month or $17.99/year) is required that you may add after the purchase. Alternatively, you may buy Watchman along with BuyOut that offers all features for life of the Watchman (no more monthly/yearly subscription). Please note that BuyOut is not transferable. For more information on features, click here.